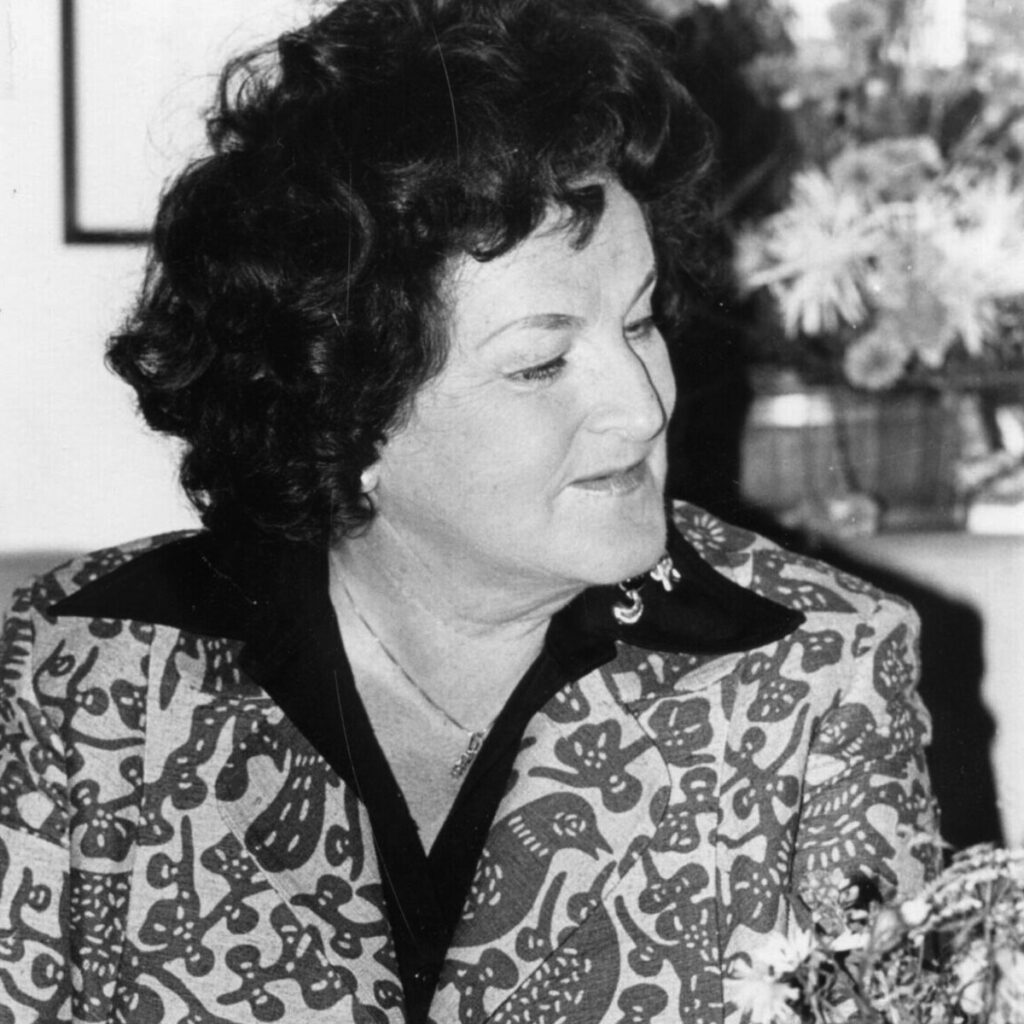 A Stipendium for young singers
The Birgit Nilsson Stipendium is given to promising young singers and is awarded from a fund that was established in 1969. The first Stipendium was presented in 1973 and today it is awarded annually at the church of Västra Karup in South Sweden, where Birgit herself sang often during her life.
Throughout her career, Birgit Nilsson felt a personal responsibility for the future of opera and wanted to contribute by supporting the continued musical education of talented young Swedish singers. She created a national stipendium which now amounts to 200 000 Swedish Krona. The Stipendium was also constituted in memory of Birgit's first singing teacher, Ragnar Blennow from Åstorp.
She also established a stipendium for young singers at the Manhattan School of Music in New York.
Previous Stipendium recipients
Among the recipients are some of Sweden's foremost singers, including Nina Stemme, Gitta-Maria Sjöberg, Hillevi Martinpelto, Anders Larsson, Karl-Magnus Fredriksson and Anna Larsson.
The last recipient to receive the Stipendium personally from Birgit Nilsson was Susanne Resmark in 2002. A year after Birgit's death the Stipendium was awarded once again, presented jointly to Michael Weinius and John Lundgren on the occasion of a memorial service held in 2006.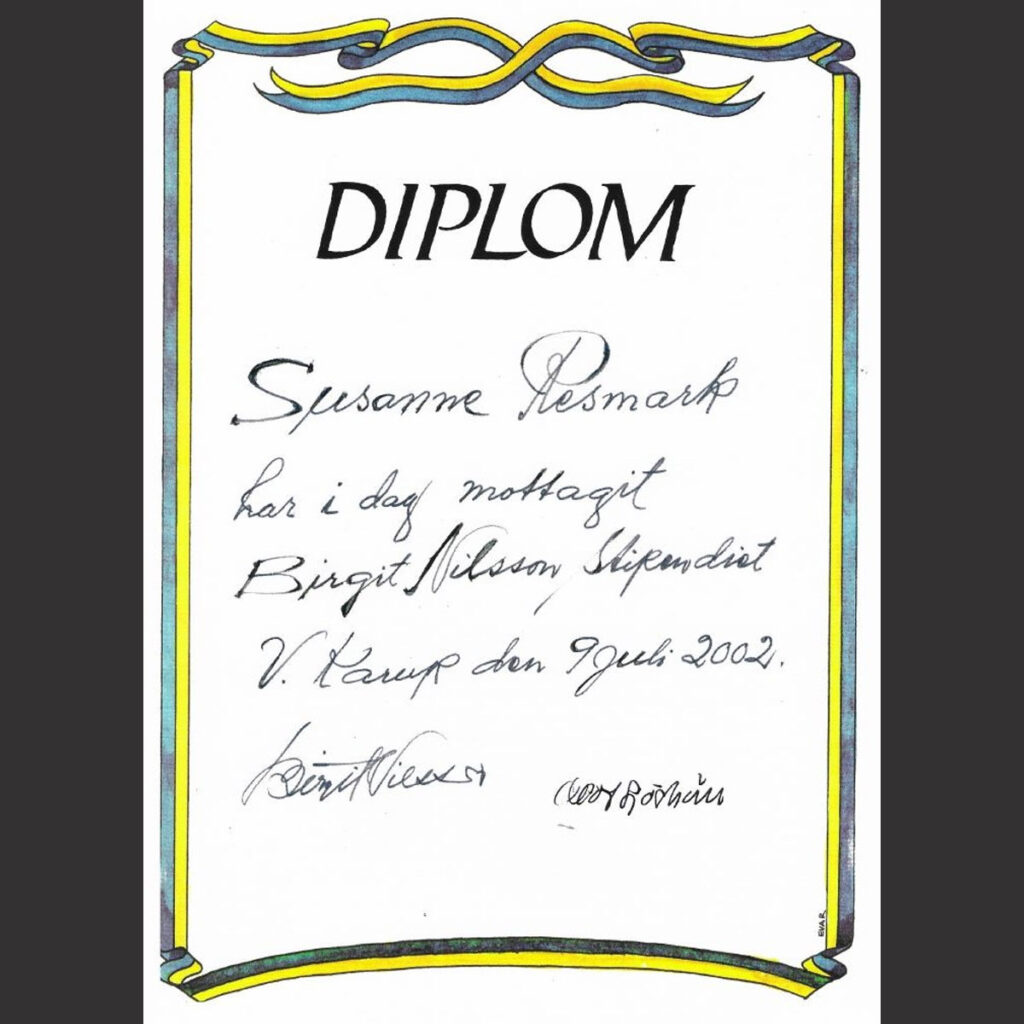 Stipendium Recipient 2022
The 2022 Birgit Nilsson Stipendium is awarded to the Swedish Soprano, Cornelia Beskow, who receives 200.000 SEK (equivalent to $24.000) on 12 August when she will perform in recital as a part of the celebrations for this year's Birgit Nilsson Days.