Yo-Yo Ma received the Birgit Nilsson Prize 2022
Cellist Yo-Yo Ma is the first instrumentalist to receive the Birgit Nilsson Prize, which was presented to him by His Majesty King Carl XVI Gustaf at the Prize Ceremony on October 18, 2022 at Konserthuset Stockholm.
Birgit Nilsson Stiftelsen President, Susanne Rydén, announced on May 17 that the 2022 Birgit Nilsson Prize will be awarded to cellist, Yo-Yo Ma. At one million US dollars, the Prize is the largest in classical music, awarded to artists and institutions who have contributed an important chapter to music history. 
Read more about the recipient.
Birgit Nilsson Prize. A testament to excellence.
The Birgit Nilsson Prize is the largest prize in classical music, awarded approximately every three years to an active artist or institution who has contributed an important chapter to music history.
The Prize serves not only as a recognition of the recipients' outstanding achievements, but as a testament to the importance of passion and dedication in musical life and an incentive for younger musicians as they embark on their careers. 
Previous recipients of the Birgit Nilsson Prize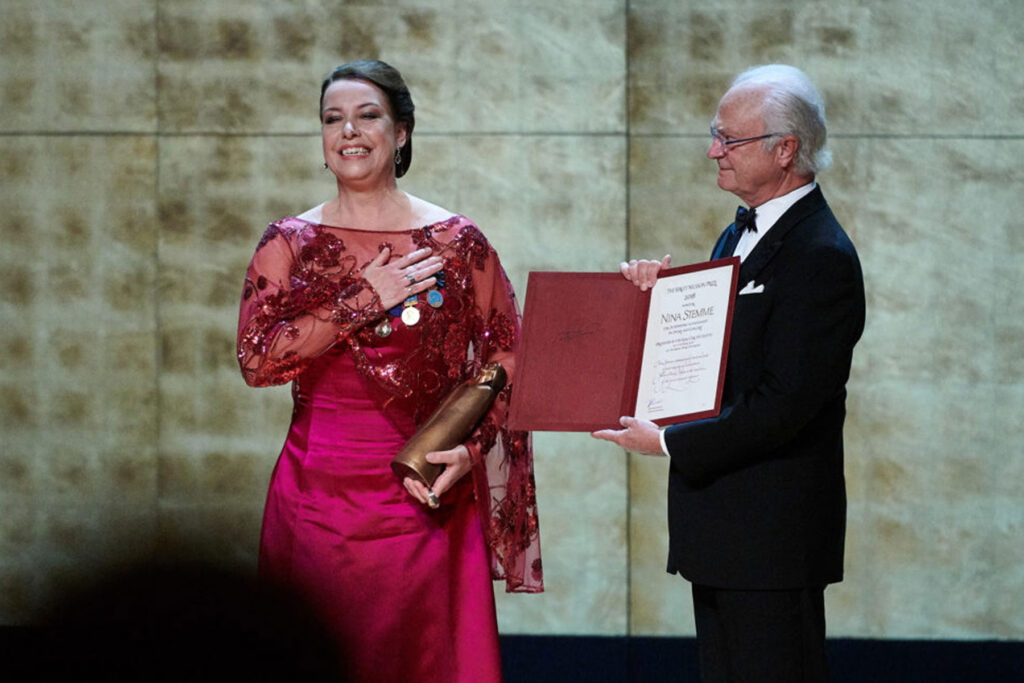 "It is a great honour to be recognized for my work, but it is even greater to be recognized in my home country by a world-renowned organization that bears the name and carries the legacy of a legend…my idol Birgit Nilsson."
A drum roll, and the audience at the Stockholm Concert Hall rises as one: here comes the King and Queen of Sweden … everything evokes the Nobel Prize, except that it is another name that appears on stage: the Birgit Nilsson Prize.
Le Figaro, 9 October 2014
Vienna Philharmonic Orchestra
 "We at the Vienna Philharmonic revered and loved Birgit Nilsson. To be honoured by a Prize which bears her name makes us grateful and at the same time wistful"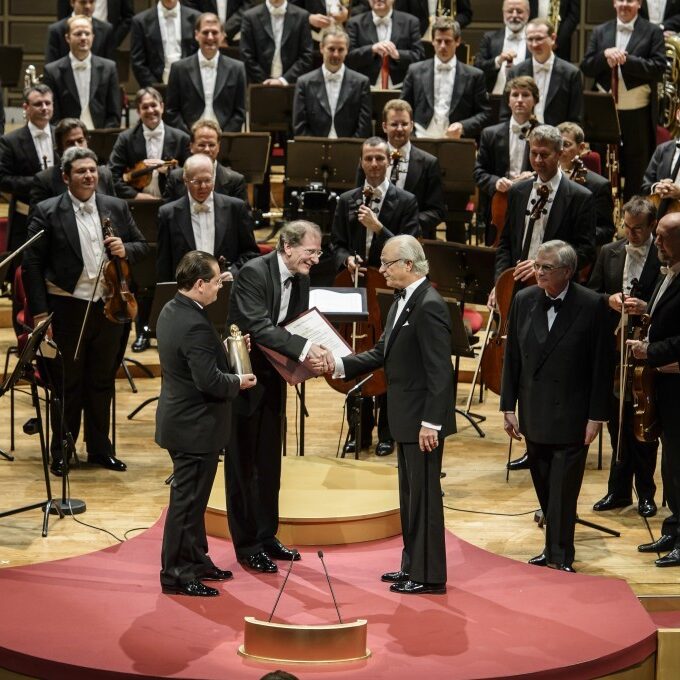 Nilsson was one of opera's iconic figures, a consummate artist who demanded the best from herself and those she worked with. She made sure those demands would be met by the winners of her Prize.
Musical America, 13 October 2014
"I am truly honoured to receive this distinguished award, especially as it was established by one of the greatest artists in history, Birgit Nilsson, and in a country which has given so much to the world of music, and especially opera"
Birgit Nilsson was determined to preserve her memory by setting up classical music's largest prize in her country's capital. She succeeded.
BBC Music Magazine, August 2012
"This commendation from Birgit is one of the highest and most emotional moments in my professional life."
Acknowledging excellence, as Nilsson wanted, is of course a good thing ... and in an increasingly dumbed-down age, drawing wider attention to that excellence is ever more vital.
Gramophone Magazine, October 2014
The Foundation behind the prize​​
Birgit Nilsson established the Birgit Nilsson Foundation for the Prize in 1989. While Birgit Nilsson chose the first Prize recipient, an international Advisory Panel has since 2011 proposed each successive recipient.